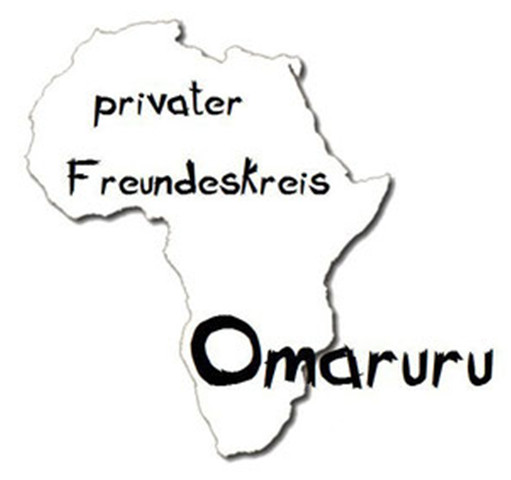 The "privater Freundeskreis Omaruru ("private circle of friends Omaruru") is our aid organization for people in Omaruru / Namibia / Africa.

 

At the beginning we only supported children from the Omaruru Primary School, the Bahe Primary School, the German Private School Omaruru, the Ubasen Primary School and the Secondary S.I.! Gobs School.

The children go to school in the primary school from the 1st to the 7th grade.

When we started our work in 2008, there were no music teachers at Ubasen Primary School for these children from the outskirts, from the tin shacks of Omaruru.

That's why we taught the recorder there and later the accordion and flute.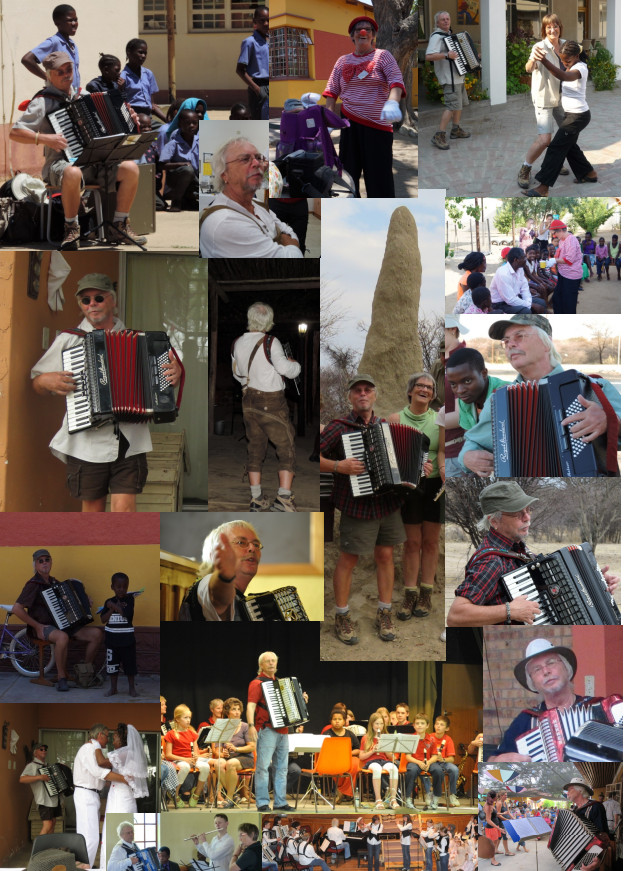 This is how our musical educational work began in Omaruru.

 

In 2009 a teacher from the school came to us in Germany for 3 months.

He did a musical internship in our music school. He learned to play the flute, guitar and accordion and he learned to speak German.

In March 2009 we founded the private circle of friends Omaruru as a project of the Schreiber music school.

Through this circle of friends we were able to place up to 100 sponsored children.

And not just in Germany.

This enabled us to pay the school fees and sometimes also to provide school clothes.

We were told: "If you can afford school fees, you get something to eat once a day. The meal consists of a small bowl of cornmeal with water."

For many children this is the only food they eat during the day.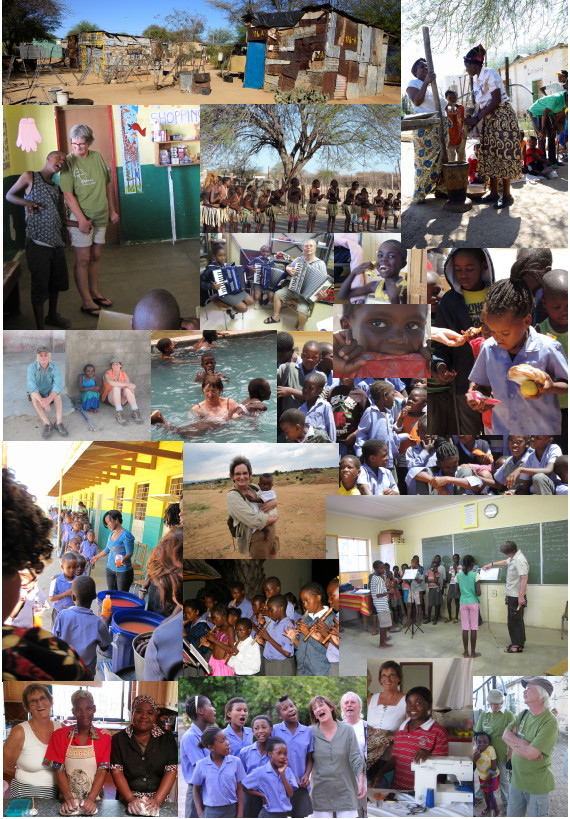 Hundreds of children come to the primary schools in the middle of the slums far away from the tourist route.

Some come in the morning, others come in the afternoon.

Many children experience all excesses of alcohol and AIDS, rape and neglect when they are not in school.

We try to get a lot of children off the streets.

With us they learn that through music they can forget, educate themselves, become self-confident and have friends in being together.

This is how a musical family came into being. A place for mental survival.

 

Through our work, we want to ensure that these music children receive more than one pot of corn porridge a day - and that on their own.

For a more humane life, we are swapping tin huts for a small stone house in which many people will live.

The first house has so far been built in-house. Only the material costs were needed. A house with the city's land costs around 4,500 euros (2011). The family's own contribution is a prerequisite for possible financial help from our circle of friends. In this way we can contribute to a permanent change in the living situation of initially an extended family.

 In 2014 we were finally able to take the first steps to start a sewing and knitting school. We work with a trained art tailor who wants to pass on her knowledge to young women. Young mothers should learn to sew for themselves and their families, to develop initiative and thereby gain independence.

But there is still a long way to go.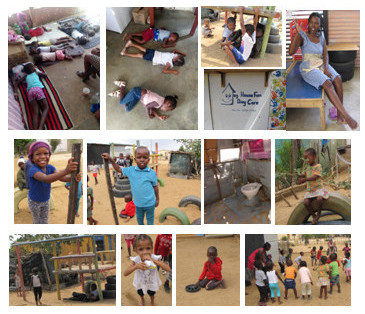 Since the state has been paying the school fees for primary school students for several years, we can once again give a large package of basic food to the sponsored children for their families. That was the general wish of our local partners.

The package includes different types of flour, each weighing 5 kg, and salt, oil, pasta, soap, fish, kerosene for lamps (many have no electricity) and much more.

The things are distributed by godparents from Germany who traveled with us. The children and parents danced, sang and prayed in return for us.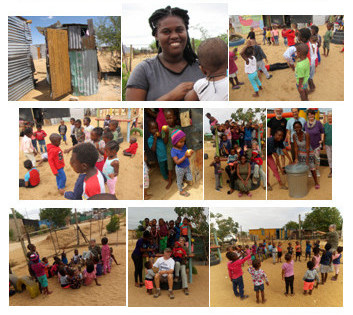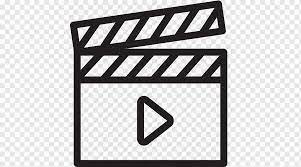 click here to see one of our films
Current:
In Germany, the state helps with all kinds of financial aid in Corona times.

Almost everyone in Namibia works in tourism. But tourists haven't been around for a long time.

So in addition to poverty for many there is even greater poverty.

We help with food packages once a month, as long as the donors have enough money.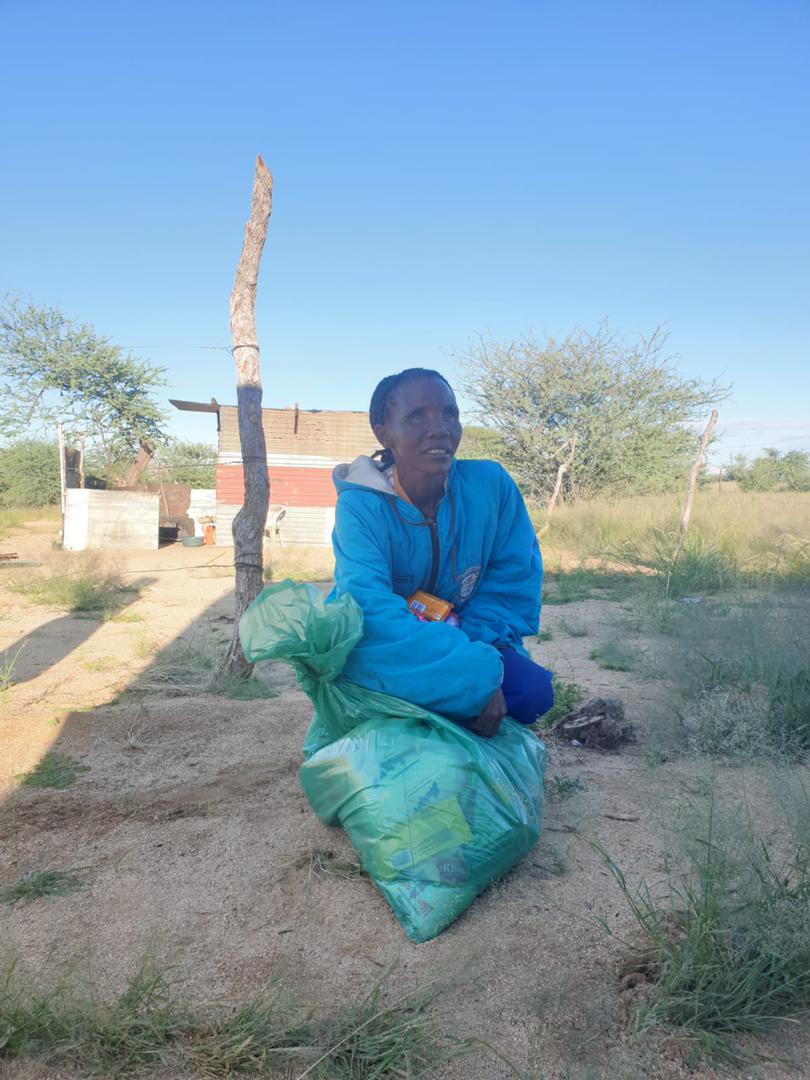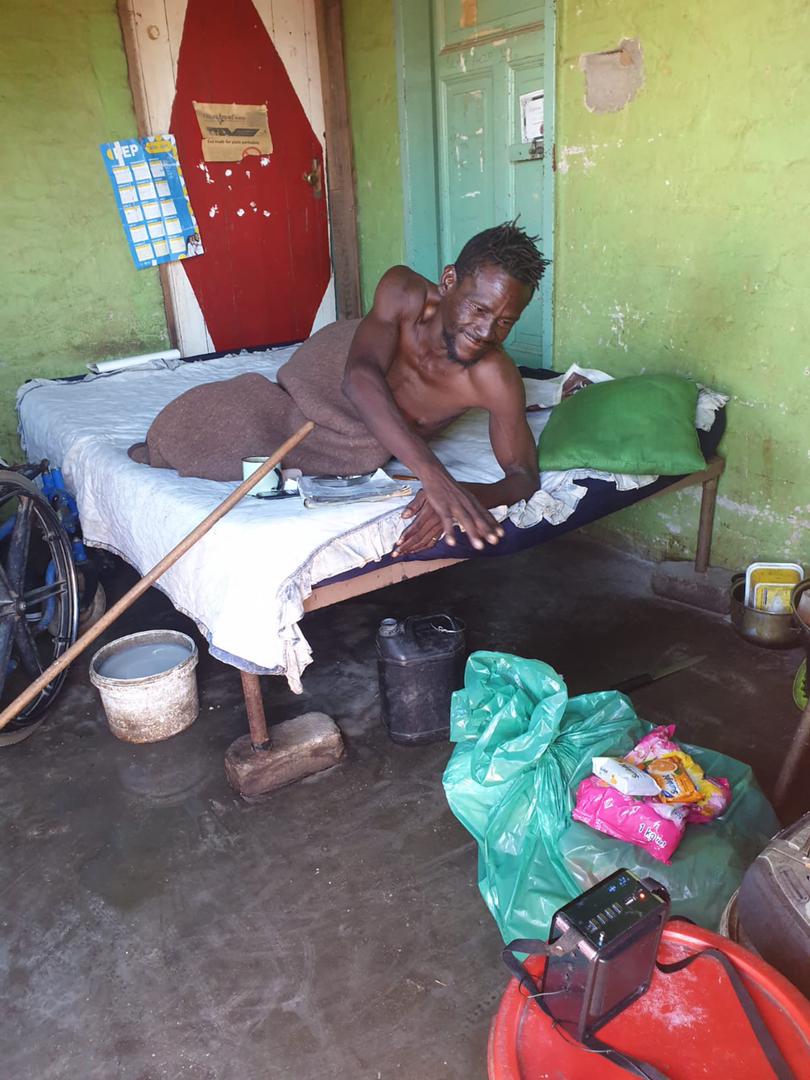 Mother (blind) and son (without legs)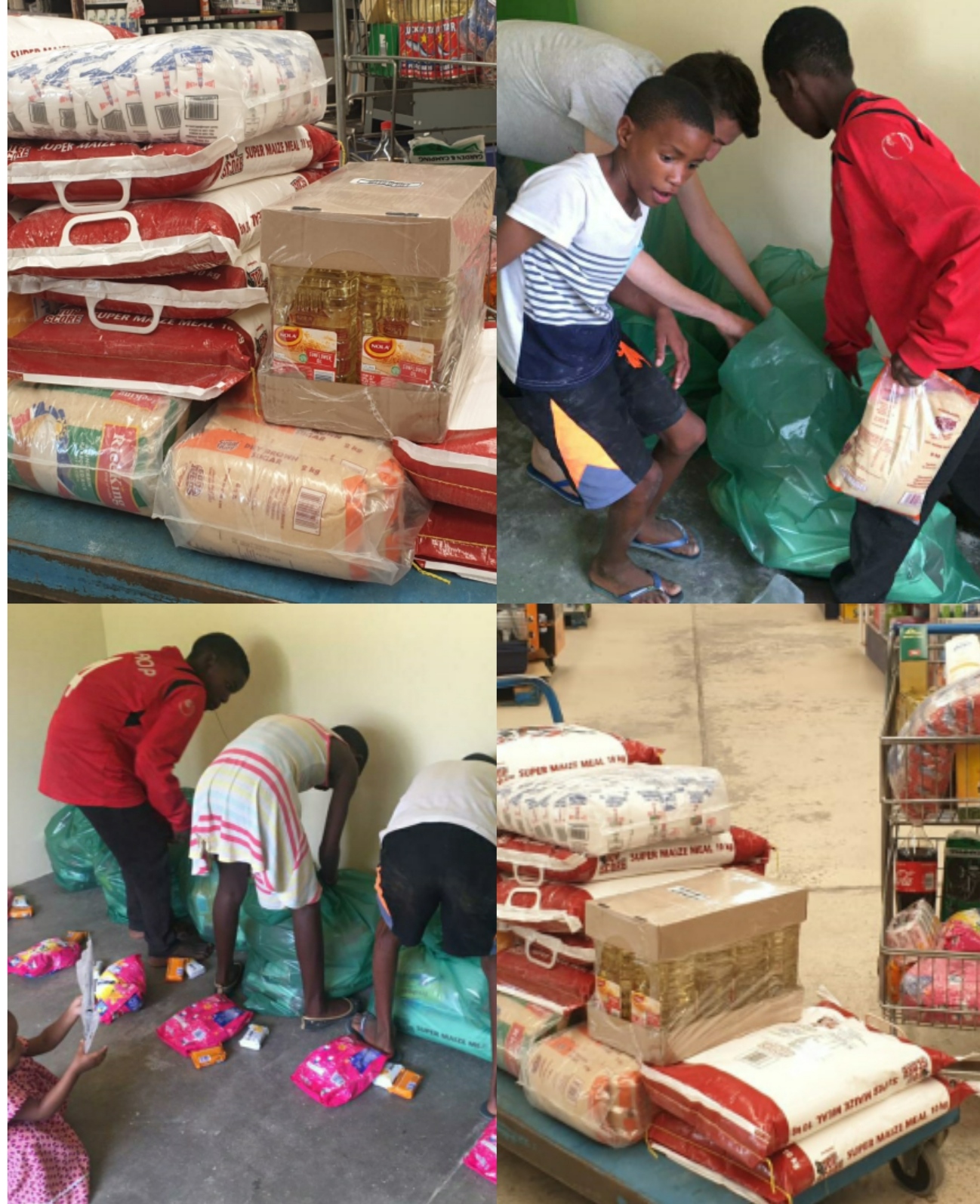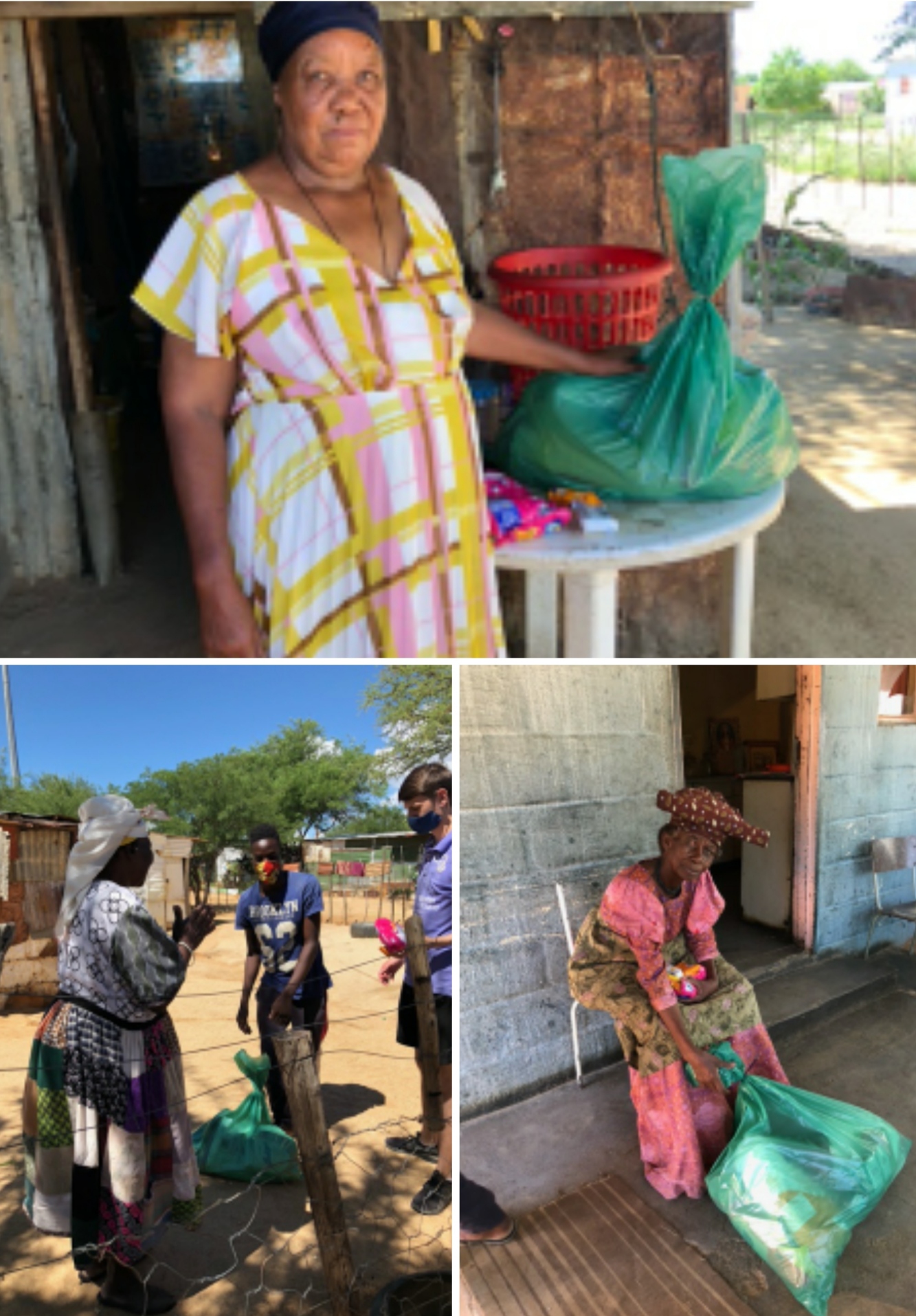 Purchasing, packaging and distribution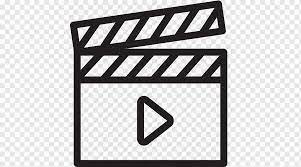 click here to see one of our films on the subject